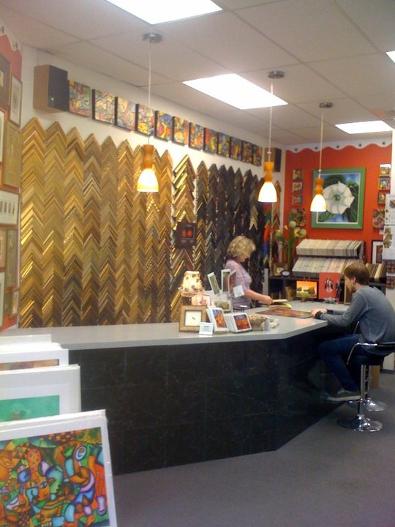 About Us
Since 1980, Framer McGee's Gallery has been the most sought-after framer by interior designers, artists, architects and curators in Bethesda, MD and the metropolitan Washington DC area. We also offer the most eclectic selection of mats and frame samples and options for many miles around.

Located in the downtown Bethesda restaurant row area, we provide complimentary parking and guaranteed satisfaction with our services. We use only acid-free and archival quality materials.

From trés chic to shabby chic, from traditional to contemporary, we provide the finest expert design and professional quality workmanship available. We look forward to seeing you at Framer McGee's Gallery.

We are open 10-6 Monday-Friday & 10-4 on Saturdays! In July through August, we are closed on Mondays. We offer complimentary parking!